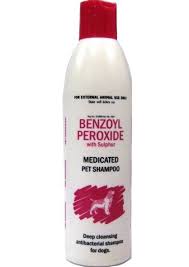 .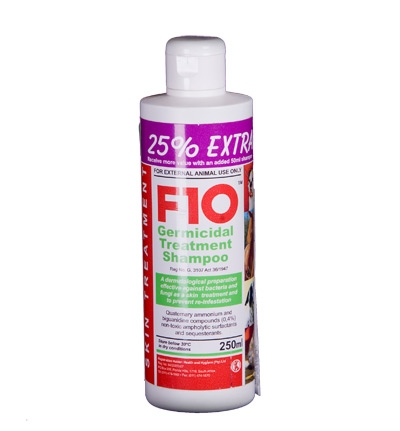 A dermatological preparation effective against bacteria and fungi as a skin treatment and to prevent re-infestation in dogs, cats and horses. For example the following bacterial conditions (Pyotraumatic Dermatitis, Superficial Pyoderma, Skin Fold Dermatitis), yeast (Malasseziasis) and fungal conditions (Dermatophytosis).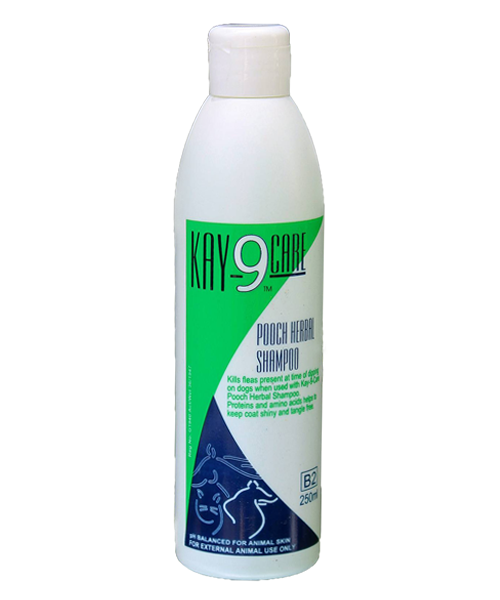 A gentle shampoo for the cleansing of normal skins. Removes all impurities and leaves coat easy to comb. Helps prevent skin irritation. Kills and controls fleas. Follow with Kay-9 Care Pooch Protein Conditioning Dip.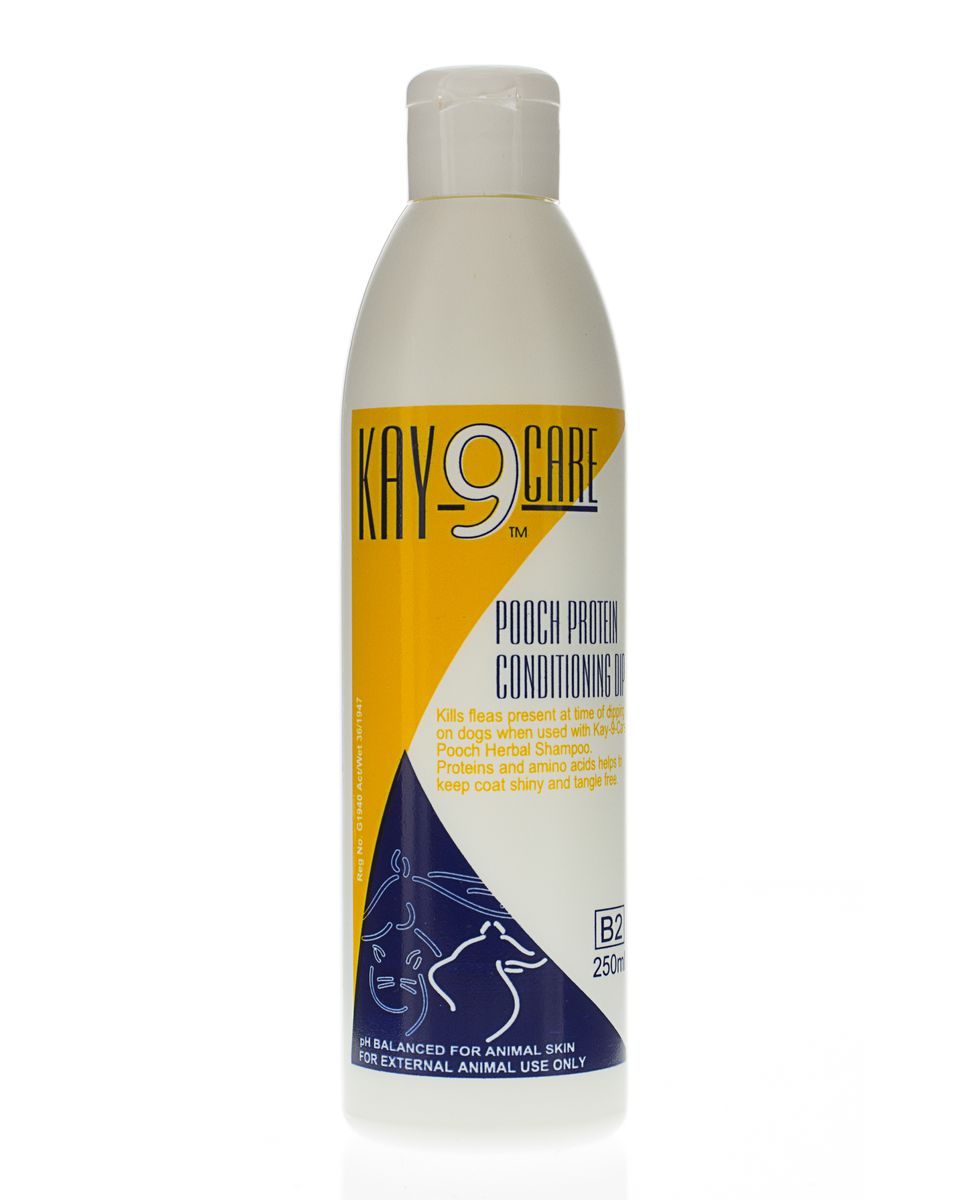 Kay-9 Care Pooch Protein Conditioning Dip kills fleas present on dogs at time of dipping when used with Kay-9 Care Pooch Herbal Shampoo. The proteins and amino acids help to keep your dog's coat shiny and tangle-free. DIRECTIONS FOR USE After shampooing with Kay-9 Care Pooch Shampoo, towel dry and apply Kay-9 Care Pooch Protein Conditioning Dip to skin and coat. Massage. Leave for 3-5 minutes and rinse well. All Kay-9 Care products are made from only natural plant oils and extracts, do not contain toxins or Pyrethrum, and are hypoallergenic.


Khakibos is known to be a great flea and tick repellent. Vondi's Khakibos Shampoo is completely natural, safe and very gentle on your pet's skin.